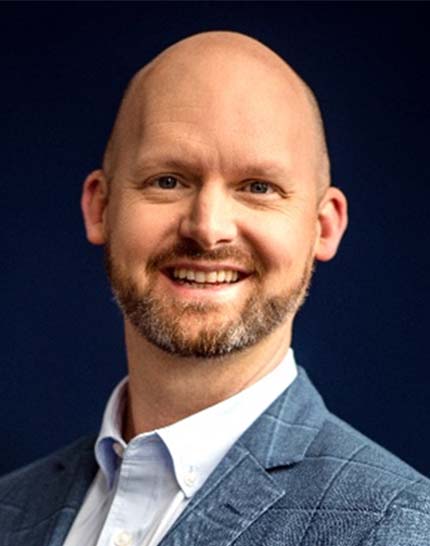 Vice President, & COO
BRIAN PARSONS
As Chief Operations Officer (COO), Brian Parsons oversees CTDI's 60+ North American operations and provides leadership and direction on their day-to-day performance and P&L. Concurrently, Brian leads CTDI's Bank Group as Executive Leader of Finance. Brian graduated from University of Notre Dame with a B.S. degree in Electrical Engineering and received his MBA from the Wharton School of Business (University of Pennsylvania), as well as certificates in Finance and Accounting (Wharton) and Wireless Telecommunications (Georgia Tech). Brian joined CTDI in 2001, working as an Electrical Engineer and Manager. He launched CTDI's Products Division in 2003 and navigated numerous Mergers & Acquisitions to build the CTDI Products portfolio. In 2004, Brain was promoted to Director of the Products Division and successfully merged and managed the service portfolios of the Products and Supply Divisions. Brian was promoted to Vice President of the Products & Supply Division in May 2009.
With a focus on technical innovation and strategic acquisitions, Brian has generated significant growth and product expansion for the Division during his career at CTDI. Most recently, Brian led a $100 million acquisition of a European repair company that doubled CTDI's presence in Europe.  In 2017, Brian strategically expanded the Consumer Device aspect of the acquisition and created CTDI's MCE Division, which he leads today.  Since the formation of the MCE Division, Brian has led the Engineering efforts for MCE, which introduced CTDI's first Robotic test system, the REV-1.  Additionally, the MCE Division has strategically grown their business with AT&T, Verizon, Apple, Google, Amazon and Google across the globe.
COMMUNITY:
Brian and his wife, Brigid are co-chairs of CTDI's CARES Committee, a 501c3 which provides funding and support to CTDI employees or their immediate family members who are afflicted or stricken with cancer or other serious illnesses. Brian also serves on the Board of Directors for the United Way of Chester County and is an active volunteer in the United Way Days of Caring. He oversees CTDI's annual United Way campaign, which has raised over $40 million since 1993.
Brian and Brigid are the proud parents of two children; Nola and Johnny and reside in Chester County.