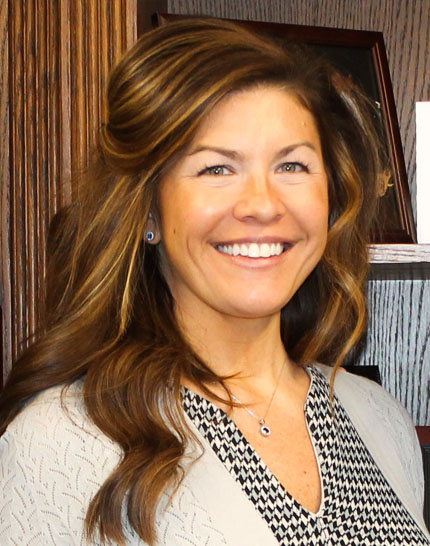 DIRECTOR OF HUMAN RESOURCES
KRISTIN BARTHOLOMEW
Kristin Bartholomew is the Director of Human Resources for CTDI. In this role, she directly oversees Human Resources for all of North America with oversight for Human Resource operations in Central and Latin America, as well as Asia Pacific.
As the lead architect guiding CTDI's talent management philosophy, Kristin is responsible for directing the company's human capital strategy to ensure CTDI has the best-in-class talent to solve our clients' evolving needs. This includes workforce planning, talent management, performance management, succession planning, training and development, diversity and inclusion, compensation and benefits and employee and labor relations.
In addition to leading the day to day human resources functions, Kristin champions CTDI's employee operations in support of CTDI's business goals and strategies, as well as the needs and aspirations of over 17,000 employees around the world. As a trusted advisor, Kristin continuously collaborates with executive leadership across CTDI's business divisions to build and manage an HR organization that reflects and supports operational excellence.
Before joining CTDI in 2015, Kristin was the Senior Director of Human Resources at UniTek Global Services, a national telecommunications company. Previously, she was the Director of Human Resources at Empire Education Group where she was responsible for all aspects of HR Operations.
Kristin is passionate about building world-class, global, high performance teams focused on driving business results through the unique intersection of strategy, talent and culture. She frequently speaks with both internal and external audiences about the evolution of CTDI's Human Resources operations and the results that continue to transform workforce optimization and the business.
Community & Charitable Leadership:
Kristin is an active supporter of CTDI community projects involving the United Way of Chester County. Additionally, Kristin sits on the Executive Committee of CTDI CARES. She is an active member of the national and local chapters of the Society of Human Resource Management.
Kristin holds a Bachelor of Science Degree from Penn State University and a Master's Degree in Management from the University of Phoenix. She is also a 2015 graduate of United Way's Leadership Chester County Board Development Program. Kristin resides in West Chester, PA with her husband Jon & two children.