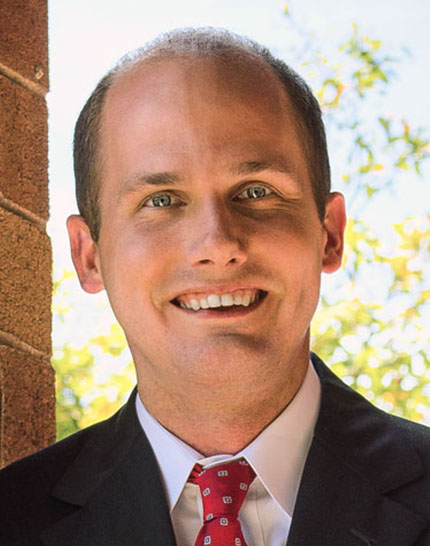 Executive Vice President
MICHAEL PARSONS
As Executive Vice President, Michael Parsons provides his leadership and direction for CTDI's STB Division, B2B Business and their day-to-day operational performance. Michael also leads the Engineering efforts for these business units and recently created the CTDI Innovation Lab which designs and fabricates CTDI's Gen-7, Gen-Xi, CMTx-5 and REV-2 multi-unit test systems.
Michael graduated in 2007 from Fairfield University with a B.S. degree in Electrical Engineering and received his MBA from Villanova University in 2011. Michael began his career at CTDI in 2007 working in our Engineering Organization as a Set Top Box Project Engineer. In 2009, Michael was appointed Director of Set Top Box Engineering and was responsible for CTDI's innovative test engineering and strategic development of CTDI's Patented Gen-3, Gen-5 and CMTx-5 multi-unit testers. Michael led the focus and technical innovation in the development of CTDI's quickly growing Set Top Box business and played a key role in establishing our test capabilities and service development from the beginning of our entry into the cable and CPE marketplace in 2007.  In 2010, Michael assumed the role of Director and Division Head for CTDI's STB Division, responsible for managing all aspects of the STB operations, technical innovation, customer satisfaction and profitability. In December 2013, Michael was promoted to Vice President, Set-Top Box Division, overseeing a $500 million per year business.
COMMUNITY:
Michael is an active supporter of CTDI's United Way Campaign and a leadership contributor to the United Way of Chester County. Michael was a Board Member for SPARC, the Southeastern Pennsylvania Autism Resource Center. He participates in the annual walk for SPARC. He is also active with his School Association at Sts. Peter & Paul Parish in Chester County.
Michael and his wife, Christine, are the proud parents of three children; Mary, Sarah and Michael and reside in Chester County.